a minha preciosa contribuição para a actualidade da informação inútil

pt1.
o meu perfil no gaydar ultrapassou as mil visitas.

pt2.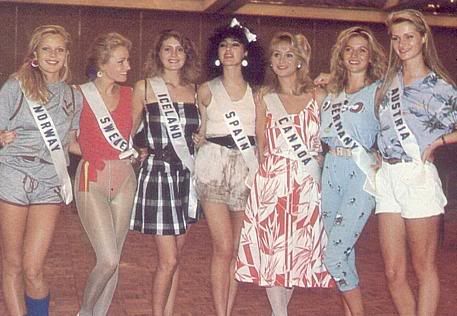 improvável, mas ainda assim. se chegasse a alguma final de concurso de misses e o juri me perguntasse o que mudaria no mundo, responderia provavelmente: Hmm, gostava de ser mais bonito. não assim tão improvável. já sonhei isto.

pt3.
ontem fiquei mesmo atrás do Flak dos Micro Audio Waves na fila do Pingo Doce. compramos o mesmo leite.

pt4.
encontrei Deus na Internet. aqui. entrem no site e falem também vocês com Ele. é surreal. aqui segue um excerto da minha conversa:
Me: Hi.
God: Hello. What is your name?
Me: Joao
God: It's good to see you, Joao.
Me: How are you God?
God: I am functioning within normal parameters.
Me: That's great.
God: Next question?
Me: Hmm... will I meet a cute and caring boy today?
God: You should try praying for it.
Me: That's so God of you.
God: Next question? Can you tell me any gossip?
Me: Gossip? You're not making any sense.
God: Was I supposed to make sense? I didn't know that.
Me: I knew you didn't make any sense since i was like ten years old.
God: What makes you think I did not make any sense since you were like ten years old?
Me: Family.
God: I understand. What makes you say that?
Me: But you're god! You should know.
God: Yup. That's me alright.
Me: Fuck you.
God: Why are you so mean?
Me: You created me that way.
God: That makes sense to me. That's good information: Joao said I created him or her that way.
Me: You're so insecure.
God: I'll go along with that. Sounds fine to me.
Me: bah
God: Hmm.
João
|
10:42
|